When a server-slash-artist becomes entranced by a neurotic, but impeccably fit, paleo-dieting customer, her growing fixation quickly leads her down a deadly path.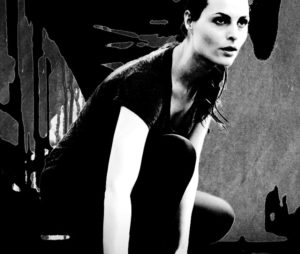 I am Resolved is a dark comedy film produced for the 48-Hour Film Festival in collaboration with Faywood 16. Along with its bloody mediation on neuroticism and unhealthy obsession, the film is a study in internal monologue and cultural mistranslation in the art of overdubbing. This was my first contribution to the 48-Hour Film Festival.
I am Resolved was screened in Toronto's Revue Cinema in November 2014 and continues to work it's way through the festival circuit.